The original-designed bag is designed to protect COMBOKIT I from harsh environments,
providing a long-lasting performance that will keep your COMBOKIT I looking its best for years to come.
It is made of high quality and high strength flame retardant material, which makes it durable.
With high scratch proof, shockproof, waterproof, fireproof and dustproof five properties.
It is consistent with China's five elements of gold, wood, water, fire and earth,
so we have chinese name gold wood water fire and earth five-proof bags.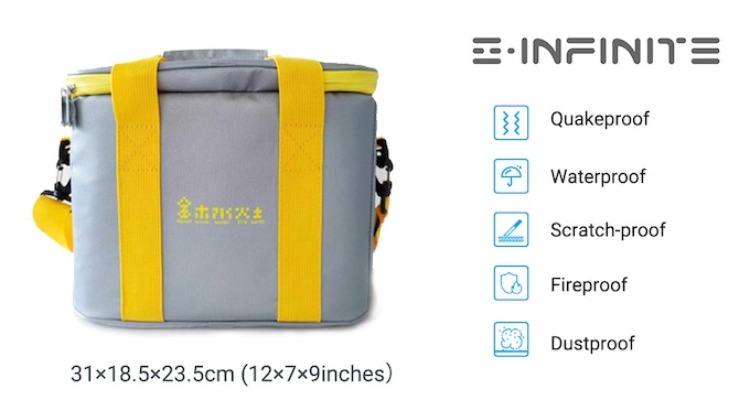 Fiberglass silicone material
100% inner fireproof fiberglass fabric, interlayer non-woven fabric with flame retardant effect,
and PVC fiber outer layer, which effectively isolate air and improve the safety when charging.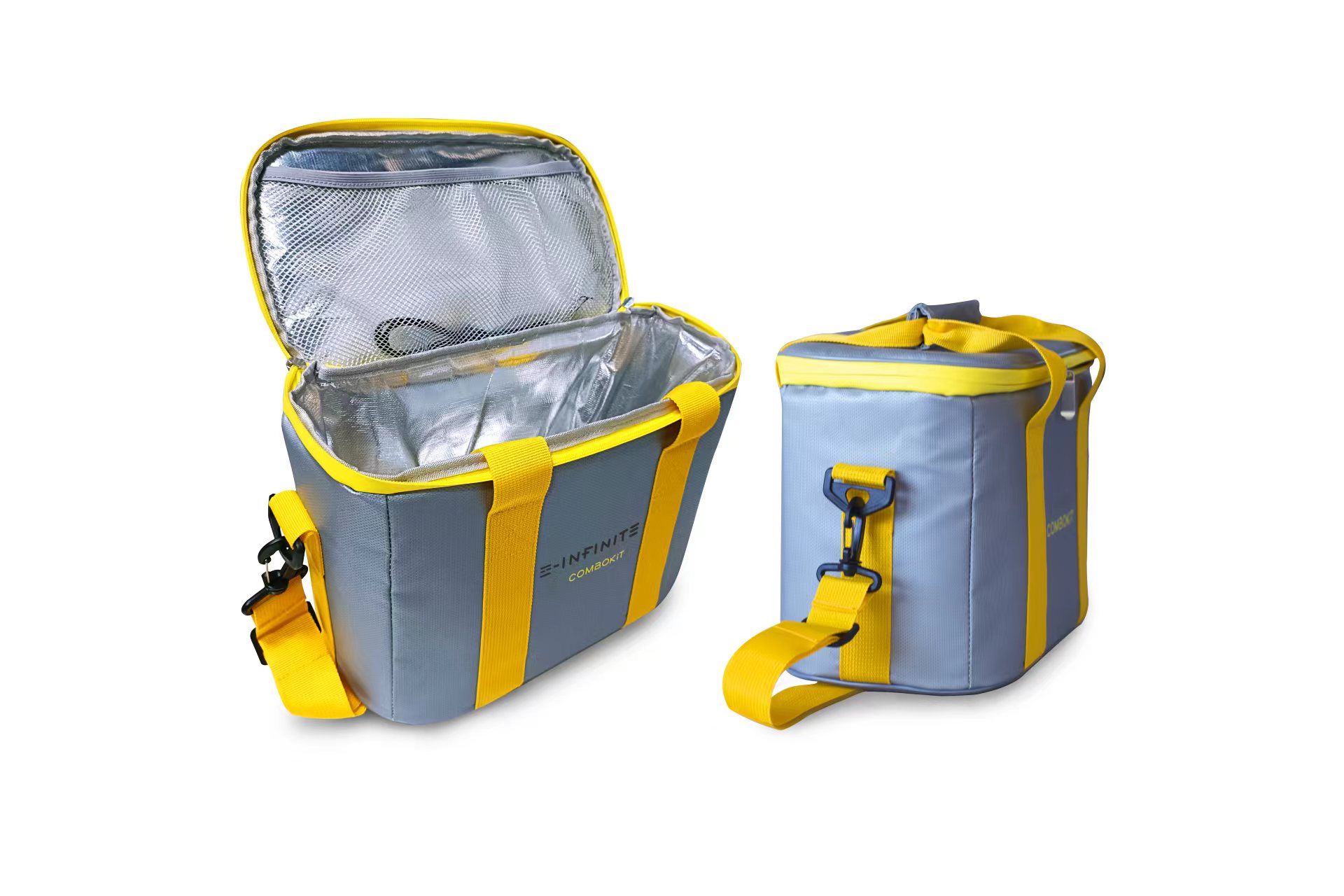 Bring more peace of mind to your actions
Fasion design, Easy to carry, Large space, as you like, you can use it as a backpack or a handbag.
The Bag Test Videos
Specifications:
Condition: 100% Brand New
Type: COMBOKIT Carrying Case Bag
Material: Glass fiber silicone
Color: Silver and Yellow
Package Weight: approx 250g
Size: 320 * 195 * 250mm
Package Included: 1 x Bag Only