Power Up Your Life with Green Energy!
The 100W solar panel is made of high conversion monocrystalline silicon which possesses a higher efficiency conversion up to 23.80%,
you can charge your devices in shorter time.
It's easy to use with 4 different output ports, perfectly fits your electric devices.
And thanks to the foldable design with adjustable kickstand and lightweight 2.7kg only,
the solar panel is easy to carry and suitable for power station, camping, RV, hiking, etc.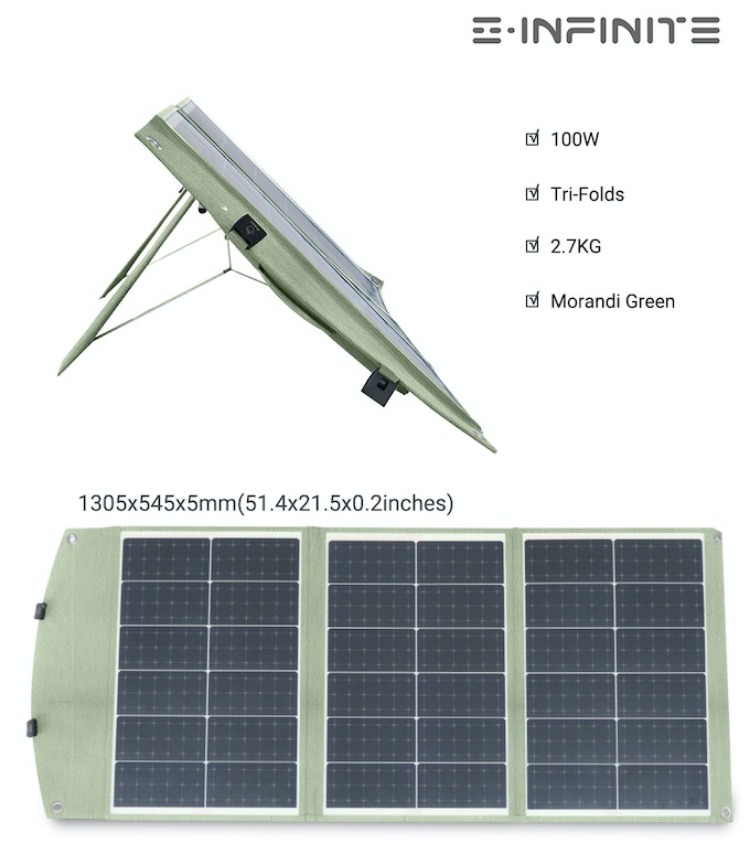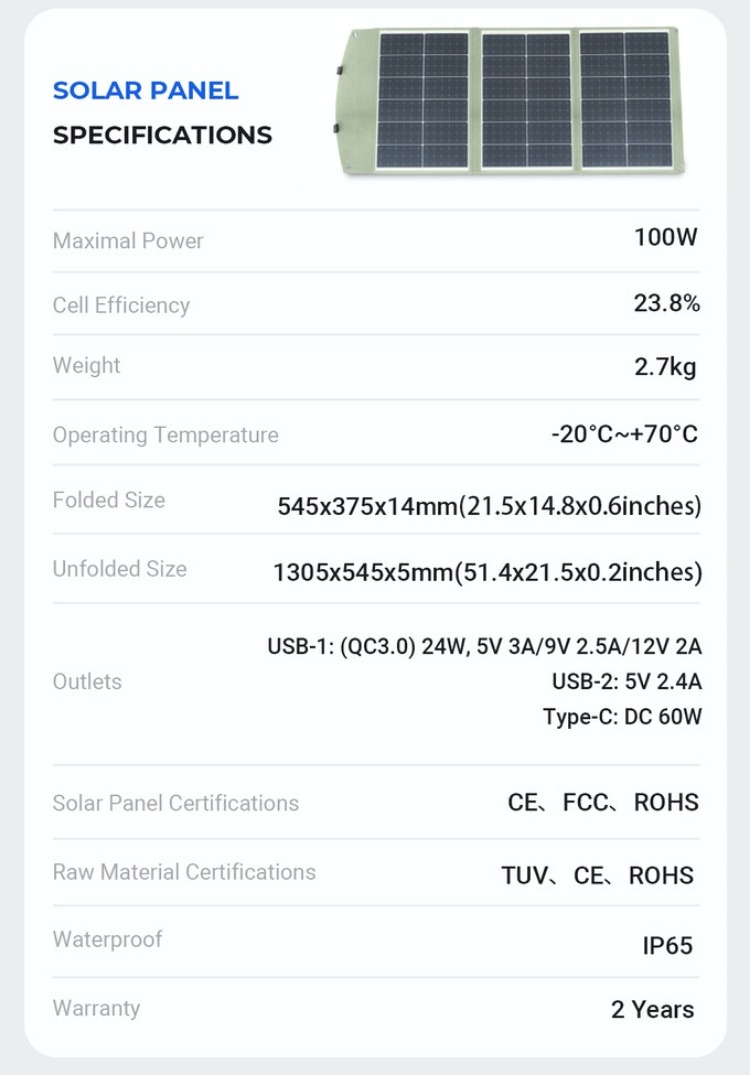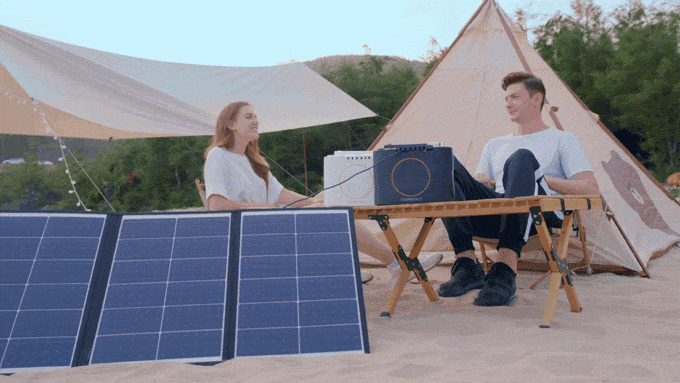 Solar Charger Works with Combokit I Power Supply
The fortable solar panel can work with Combokit I portable power stations (rechargeable battery inverters).
You can collect sun power and store in power stations for charging, connecting and backup power.
Other application fields: car emergency power supply, outdoor power supply, cellphone charge, etc.