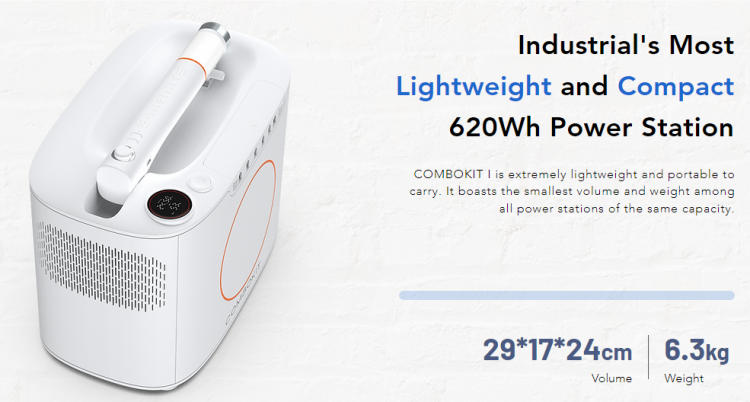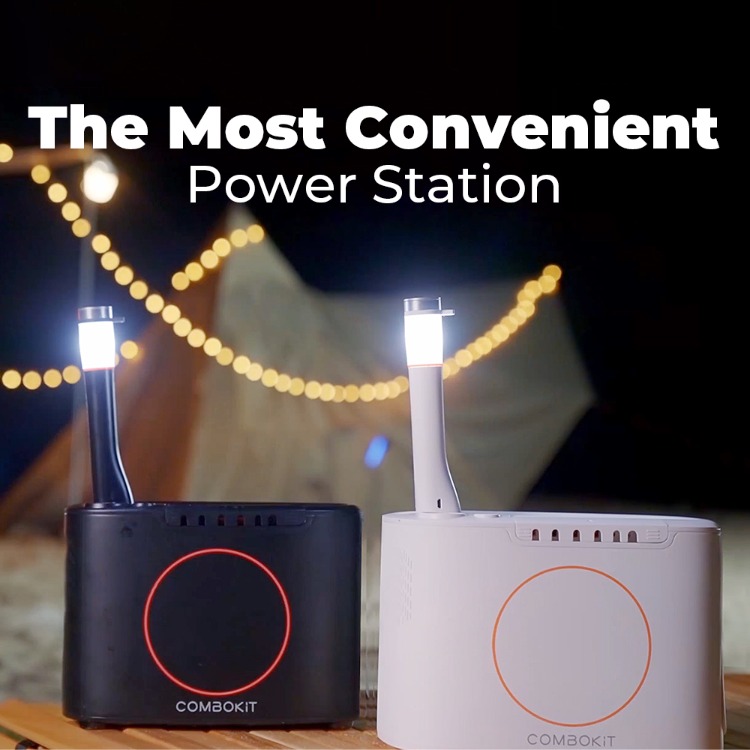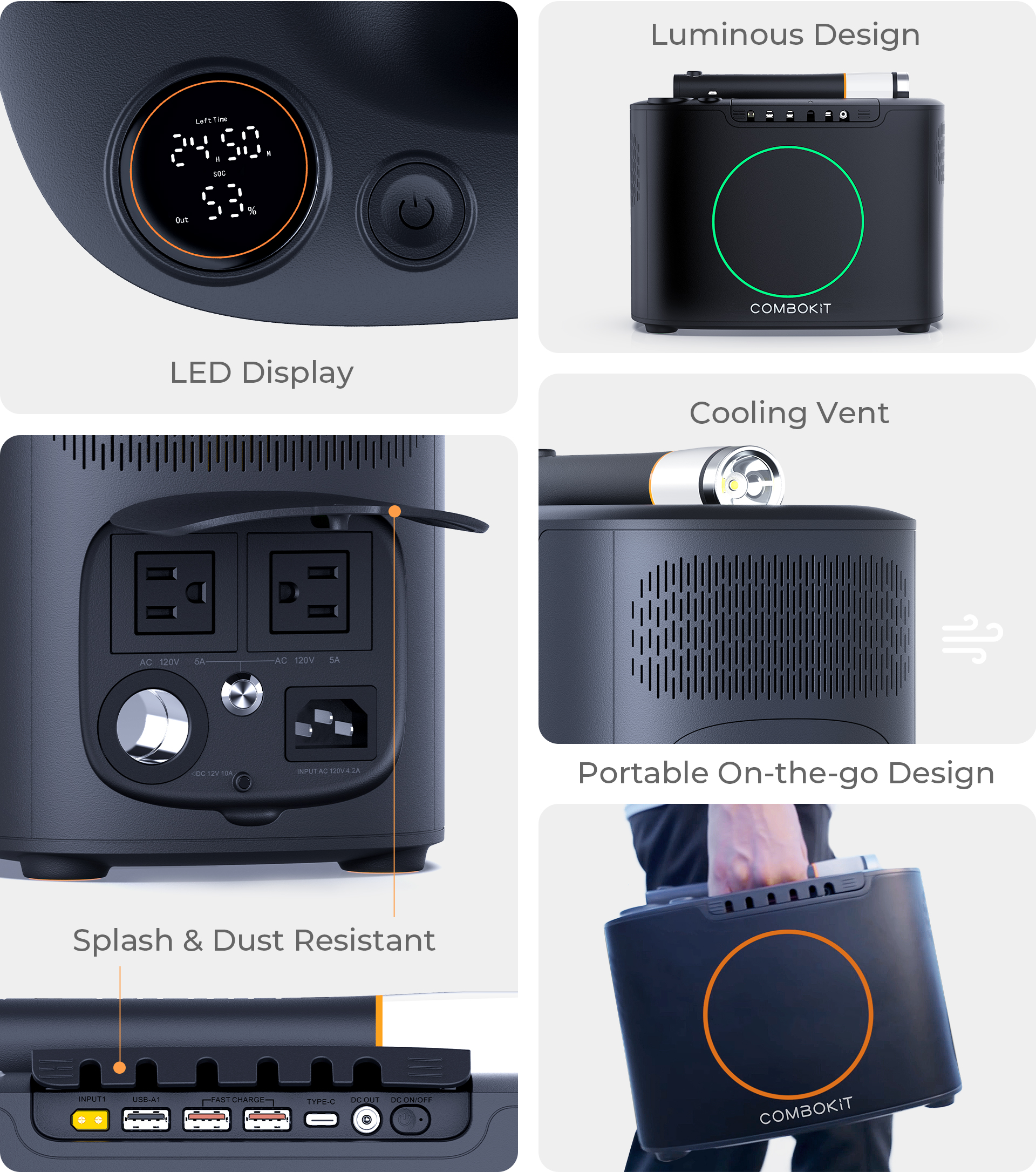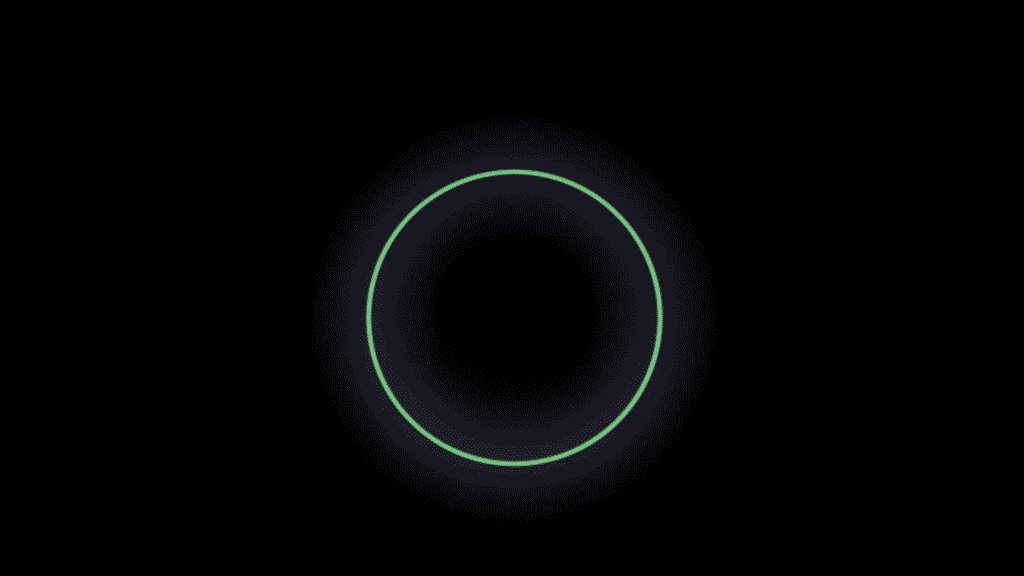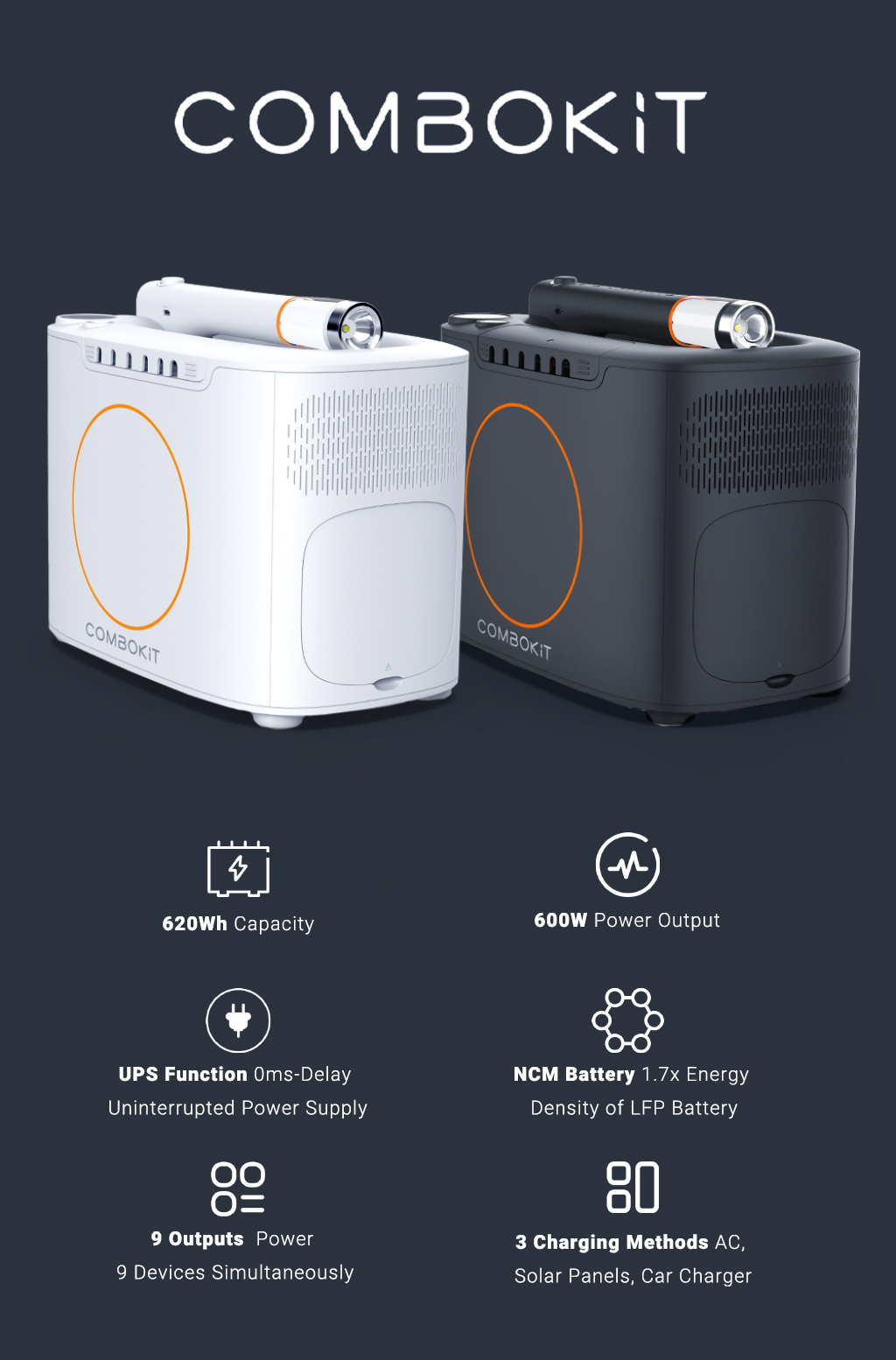 A stylish and compact design that is more than just a generator.
COMBOKIT I is your savior in the toughest emergency situations. It is a perfect power backup to keep all your appliances on 24/7.
It is so compact and portable to take with you anywhere. It supports multiple flexible recharging ways.
A 99 minute fast recharge time is more than enough for any emergency situation in an RV, on the road or at home.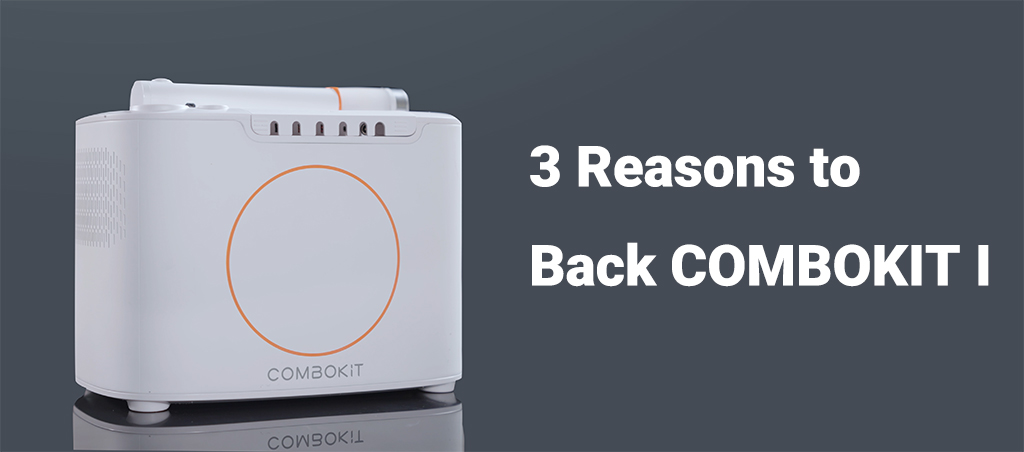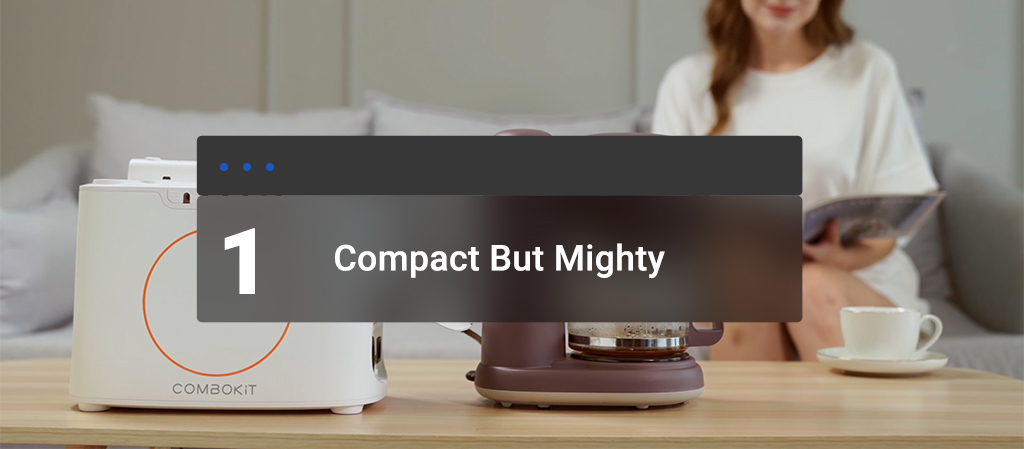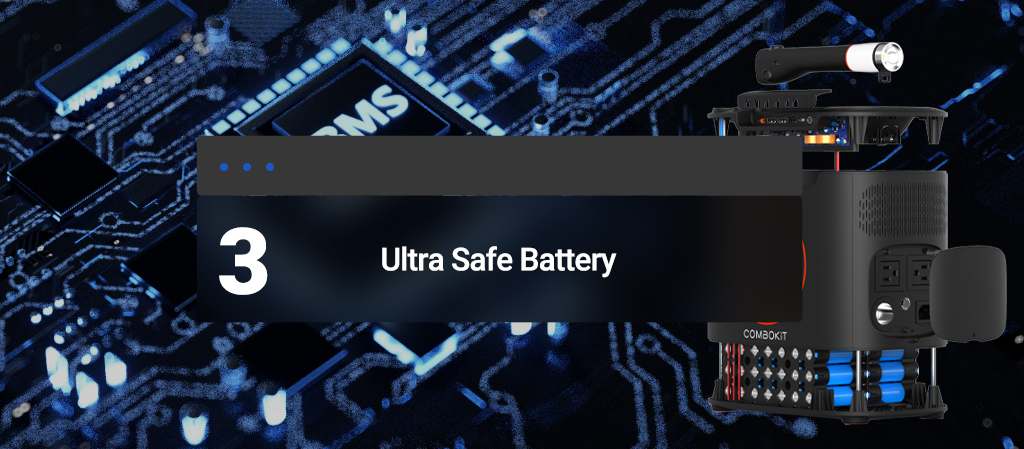 "Here is a 4-in-1 power station. That's actually a power station as well as a torch, flashlight, and also a power block.
And it is lightweight which is almost great. This thing looks absolutely futuristic. I really like the clean color concept."
——KhanFlicks Youtube
"It does look like an apple product. The ring here is looking very aptly.
I just love the size and weight for me because we live in a mortar home we've got to watch size.
That's perfect for in this van just down there behind the chair."

——Travel Trolls TV Youtube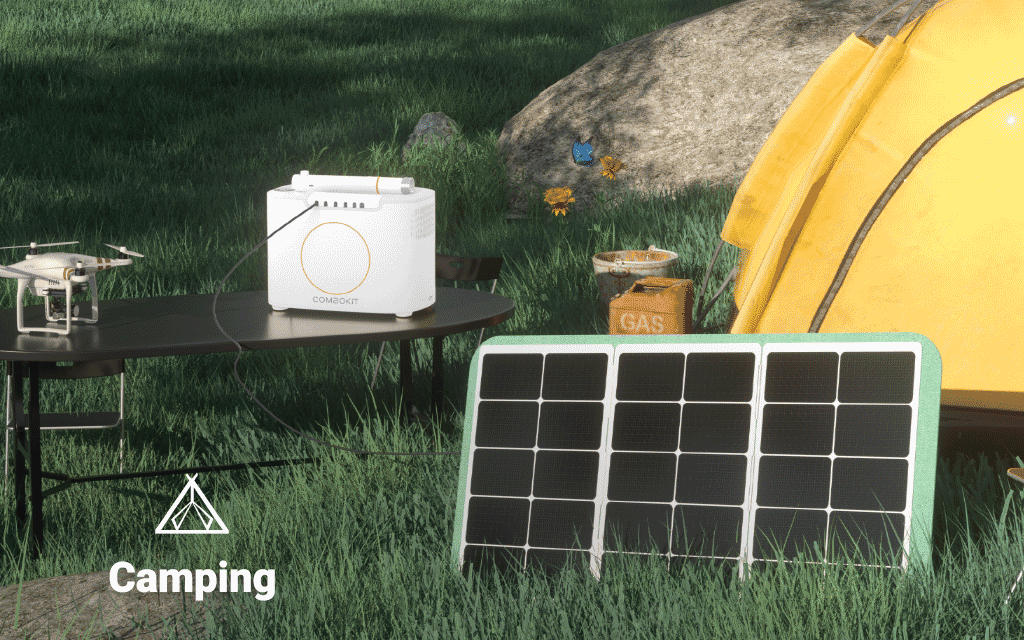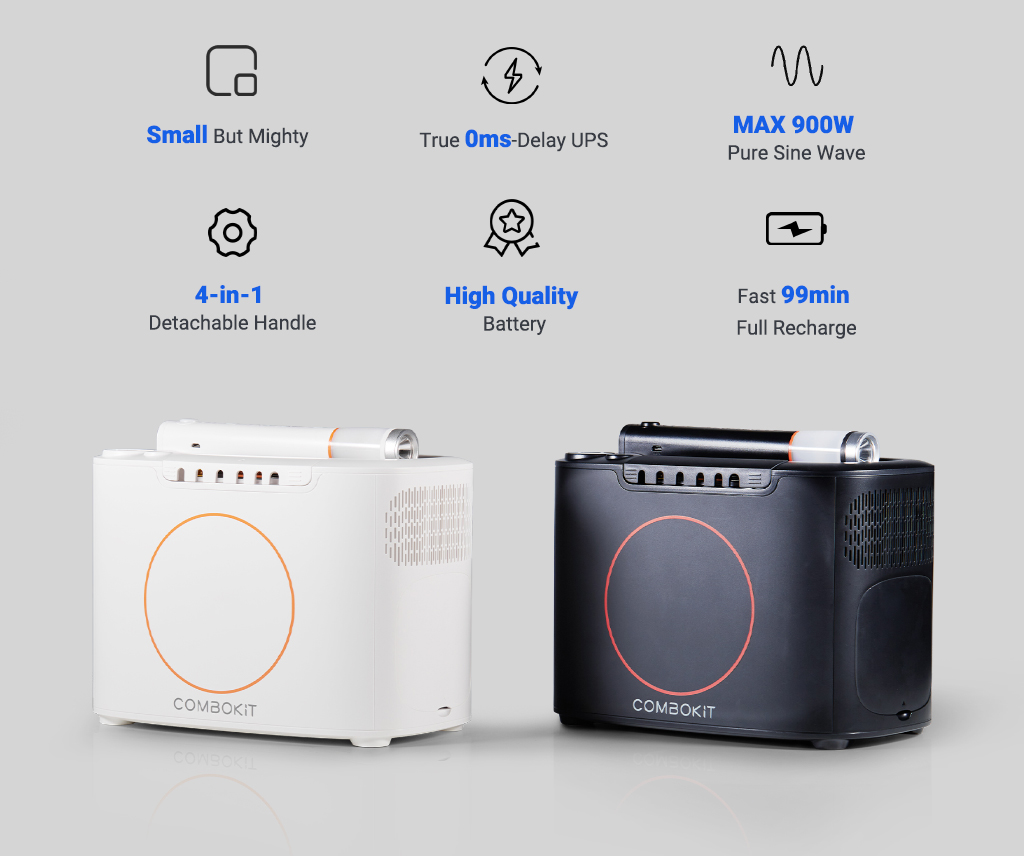 You need a power station that's light, versatile and reliable
Whether you want to turn your backyard into a beer garden or are looking for a backup emergency power source
the COMBOKIT I is the right choice for you
Featuring the smallest volume and weight among all power stations of the same capacity
it is a portable choice for camping trips, BBQ parties at backyard or at home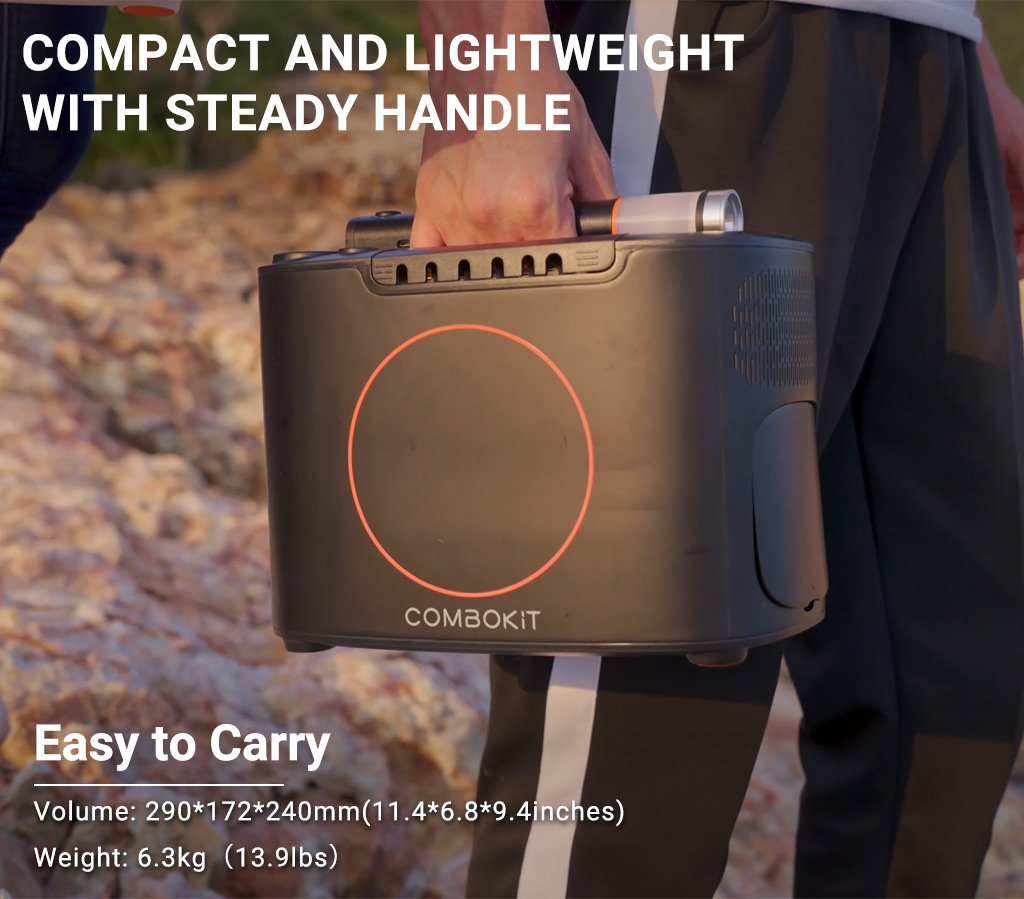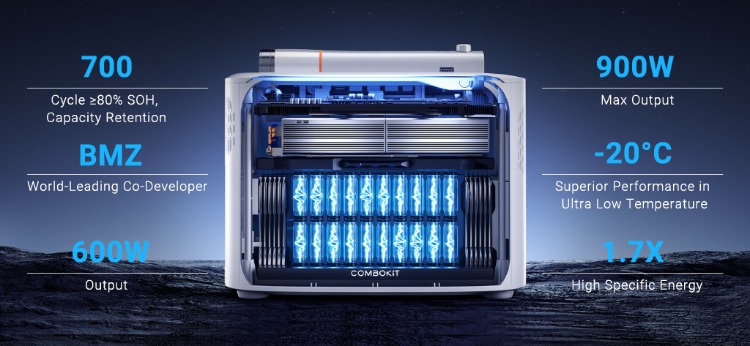 Designed for ultimate safety and reliability, battery components are co-developed with German BMZ, one of the largest battery factories in Europe
Featuring higher volumetric energy and safety.
NCM batteries are commonly used in high-end electric vehicles for their outstanding performance in extreme conditions like ultra low temperature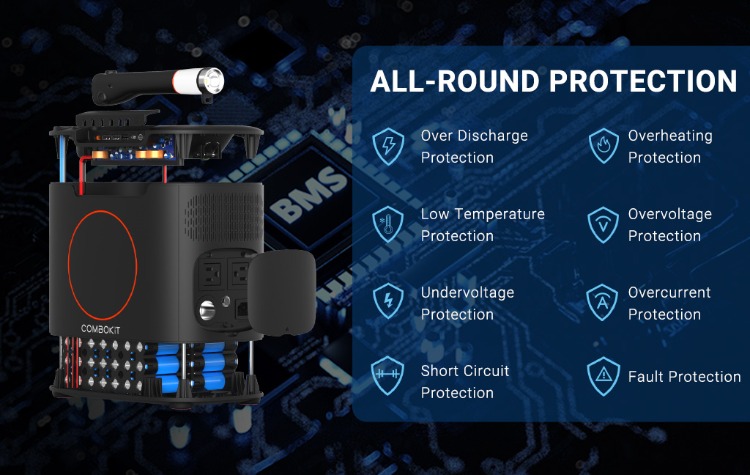 Battery safety is users' focus as well as our top priority. The cutting-edge BMS , inverters and DC are self-developed by E-INFINITE
which can maintain overall battery temperature, voltage, current within a narrow range to ensure security and intelligent performance.

We have conducted numerous tests on COMBOKIT I to ensure its reliability and safety .and it has obtained essential international qualifications
such as FCC and CE. We prioritize your safety and security so that you can power up with confidence.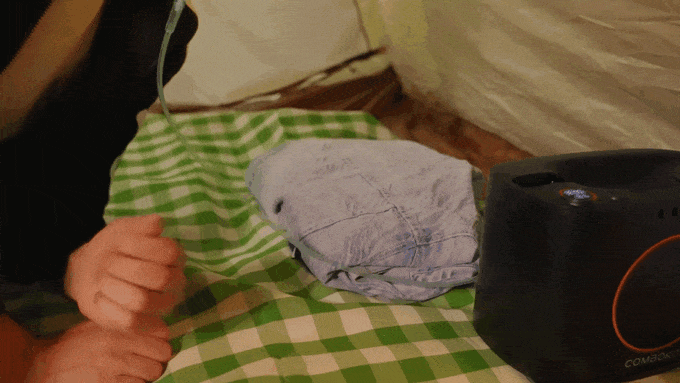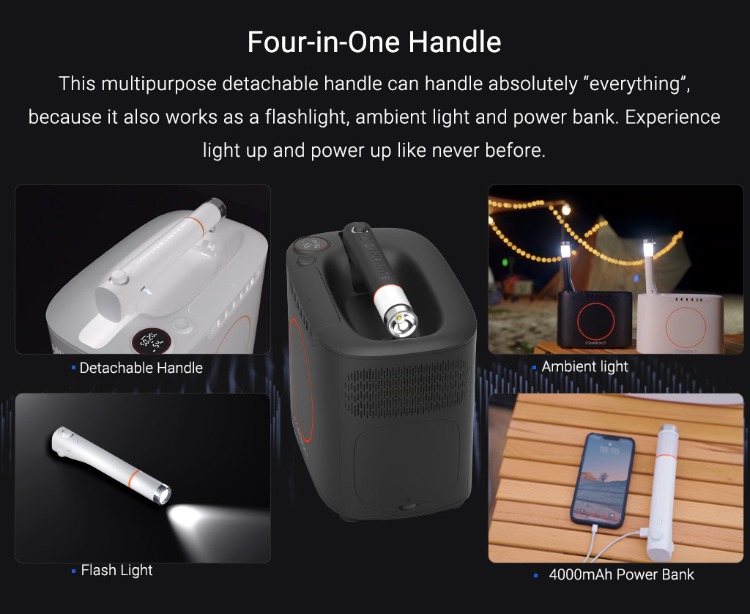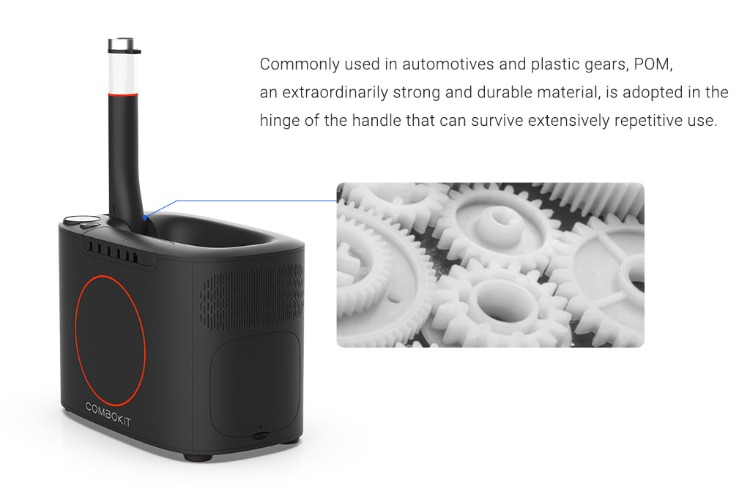 Load bearing tests have been done to test the handle's toughness.
Don't underestimate the handle's strength and stability just because it is removable.
We spare no effort in employing the strongest material and the most reliable structure while designing the handle.
It is even able to withstand a heavy load bearing of 45kg without any damaging effect.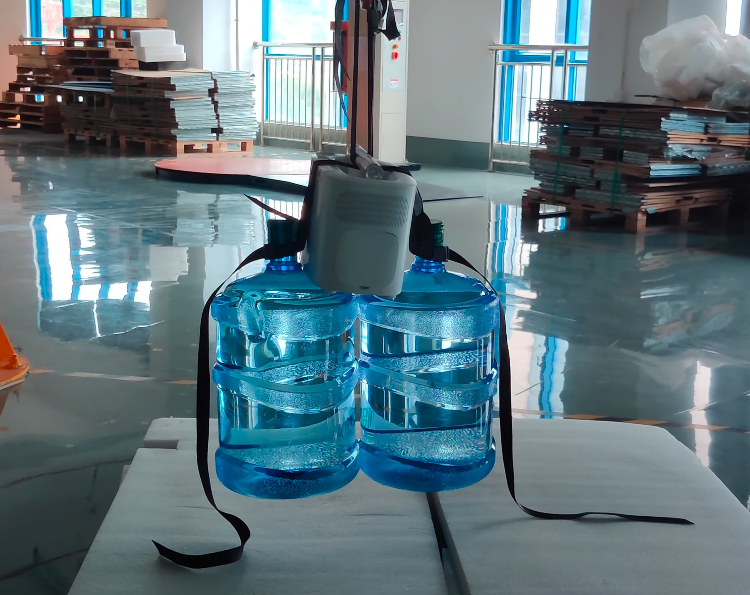 The design of COMBOKIT I relates to its intended function.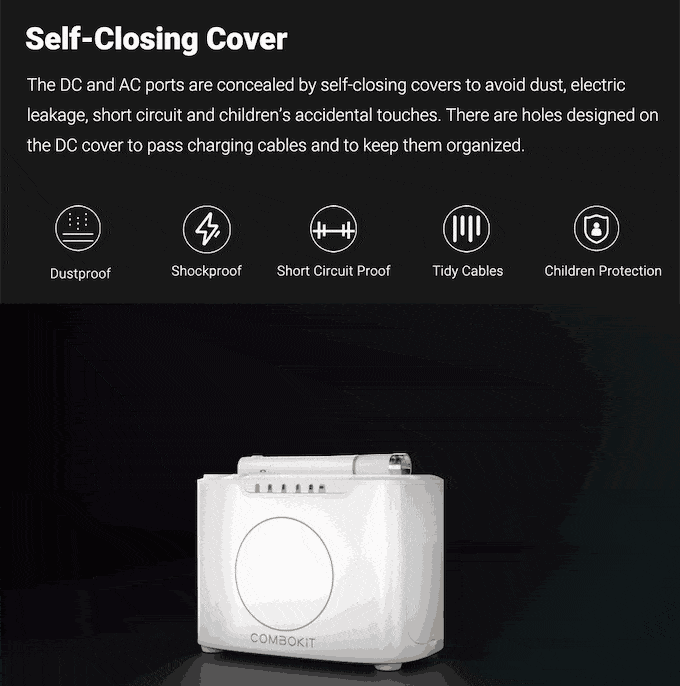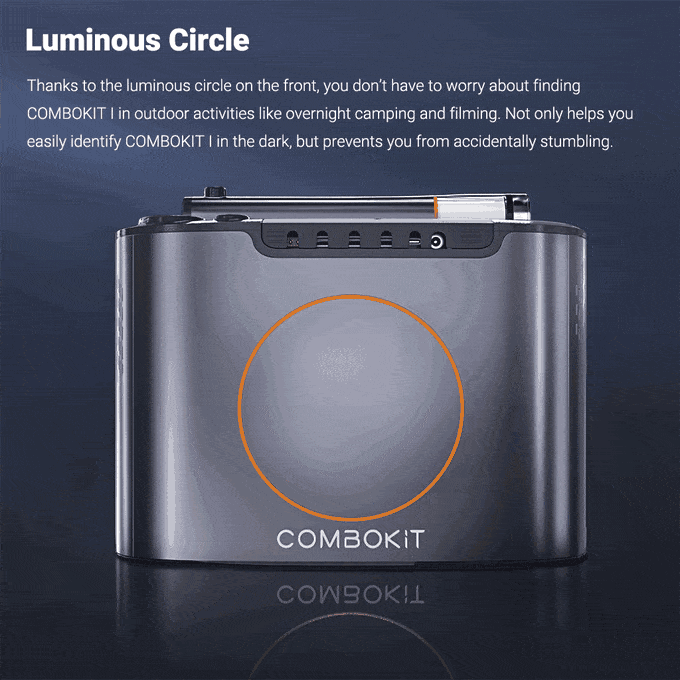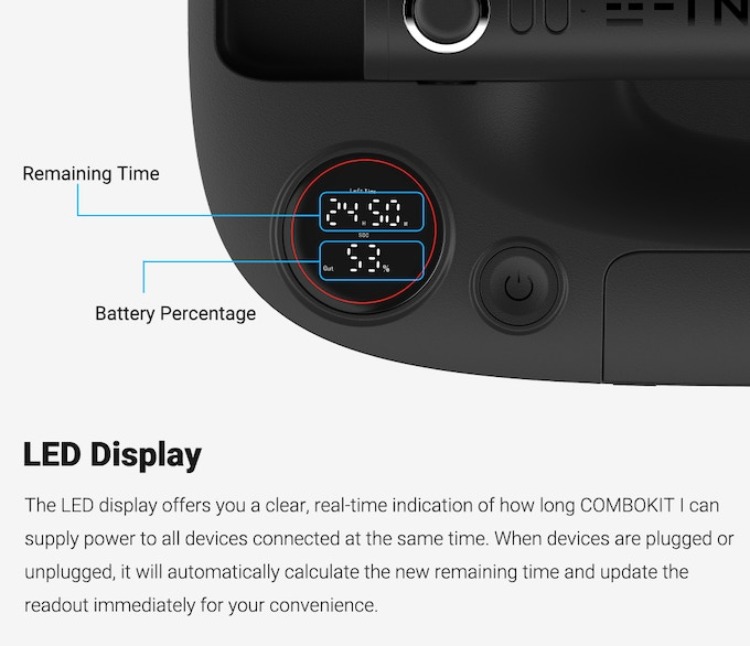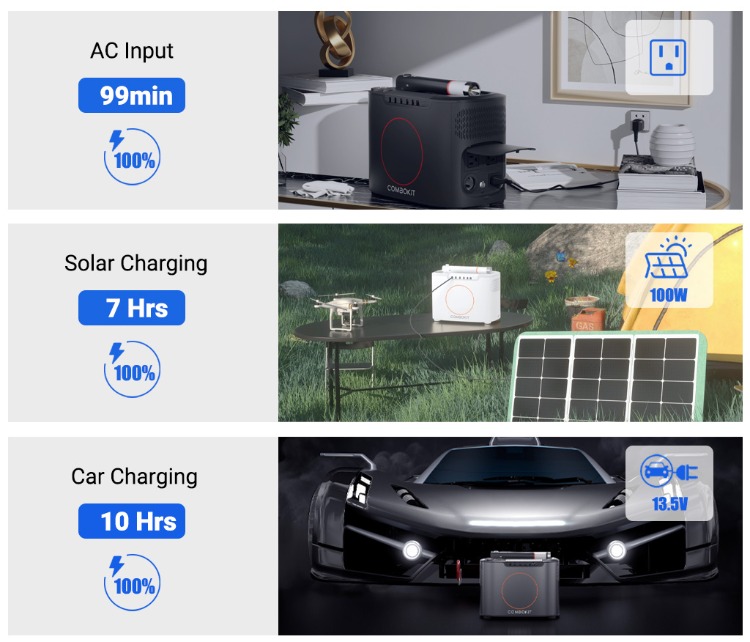 Recharge has never been easier and faster! COMBOKIT I can go from 0% to 100% charged by solar, AC or car.
It takes as little as 99 minutes to fully recharge by AC.When charged by AC or solar panel, COMBOKIT I can discharge at the same time.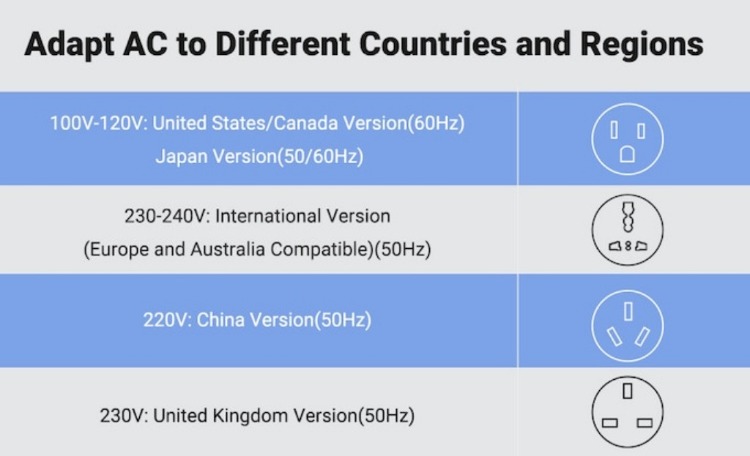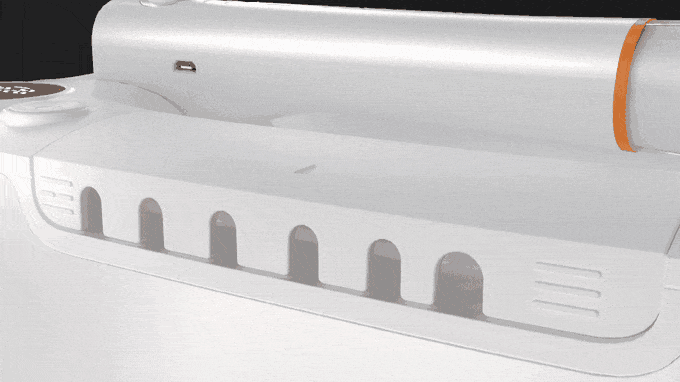 Just plug and play. A total of 9 outputs, including 2×AC outlets, 4×USB ports, 2×DC ports and 1×Type-C,
can power up multiple devices at once with no waiting and ensure your appliances are always ready.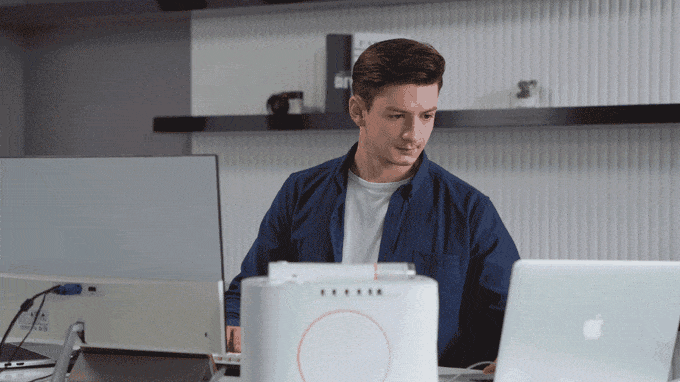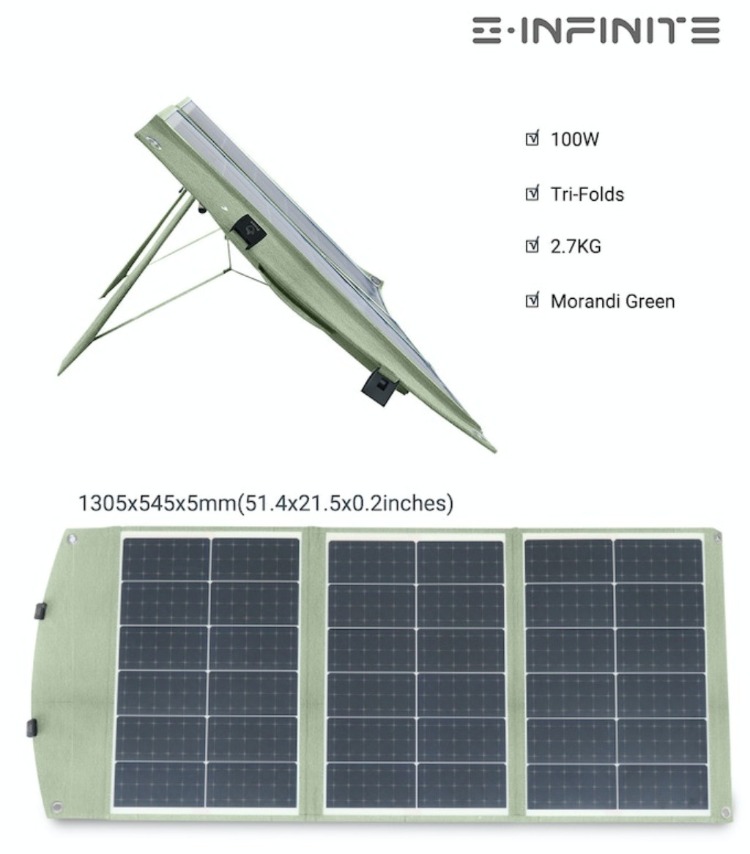 In order to harness solar power
we cooperate with the largest supplier of solar panels in China to provide you with a high-quality and reliable solar panel.
Weighing just 2.7kg, the 100W solar panel is foldable and portable, so it is easy to carry and does not take up much space.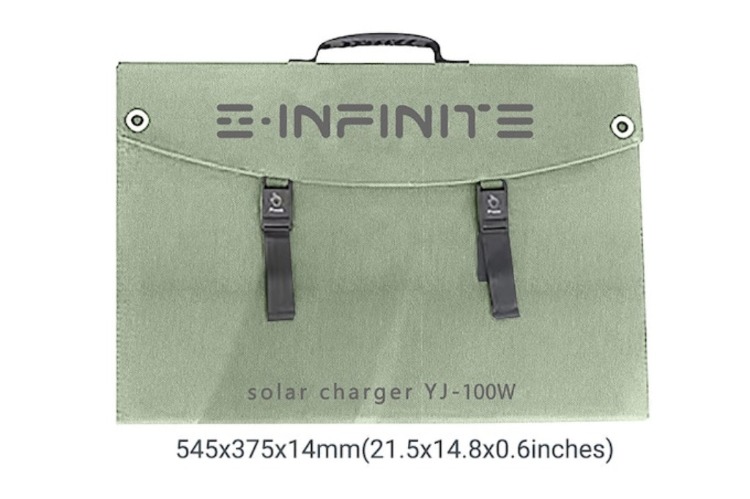 The solar panel is equipped with a photovoltaic package, which has an IP65 waterproof rating,
making it ideal for outdoor activities like camping and fishing, but remember: Do Not place it in the rain or soak it in water.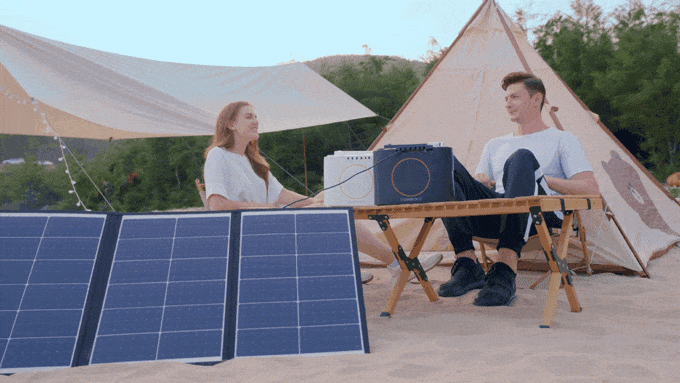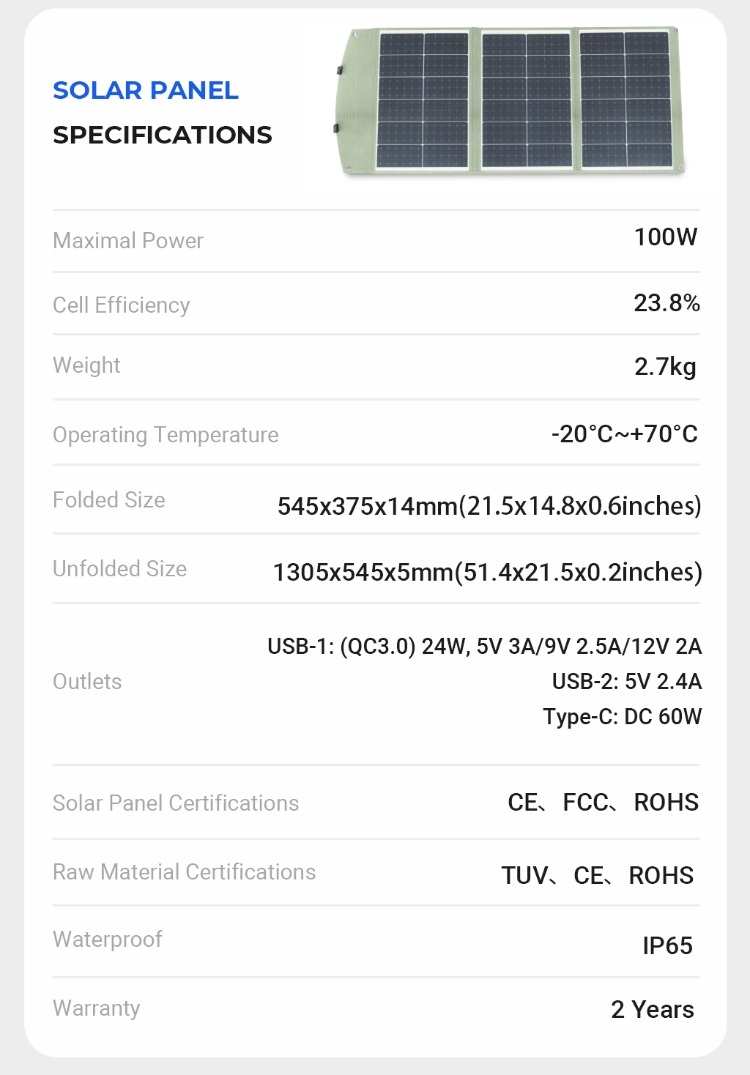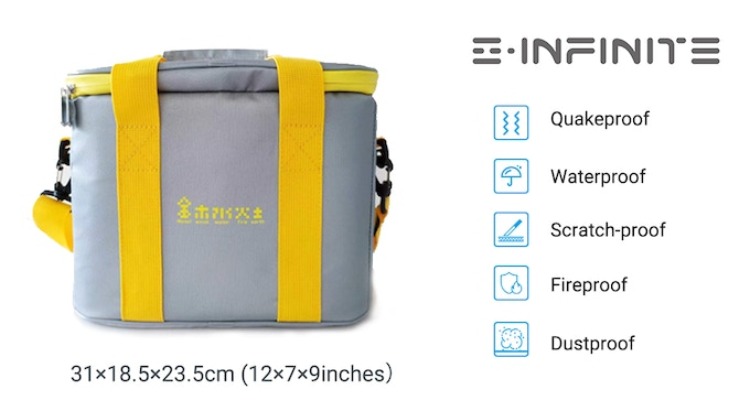 The original-designed bag is designed to protect COMBOKIT I from harsh environments,
providing a long-lasting performance that will keep your COMBOKIT I looking its best for years to come.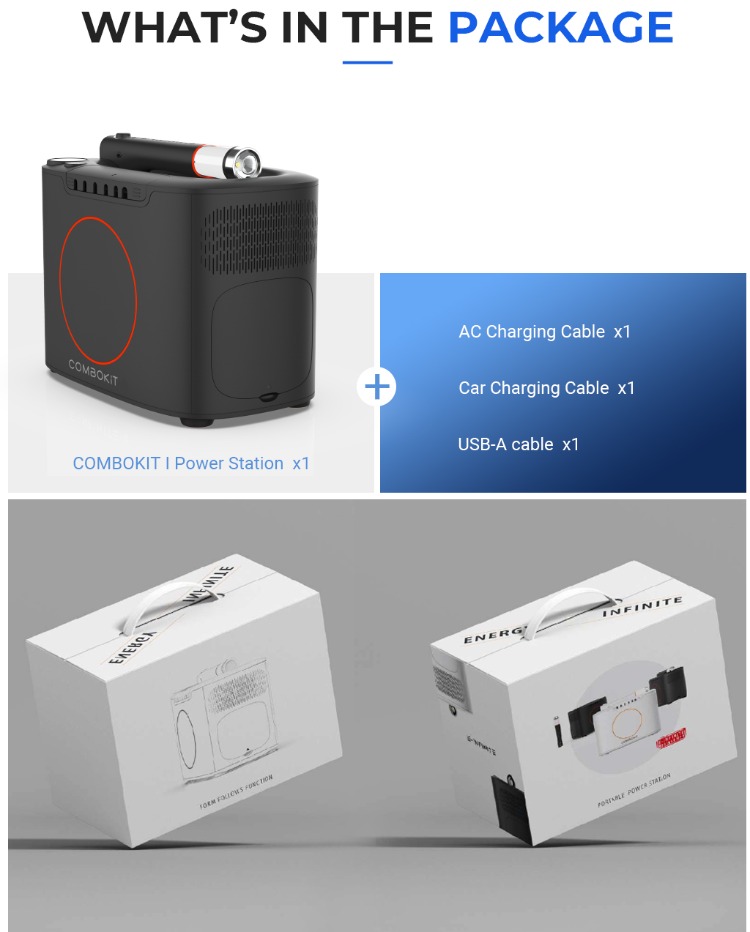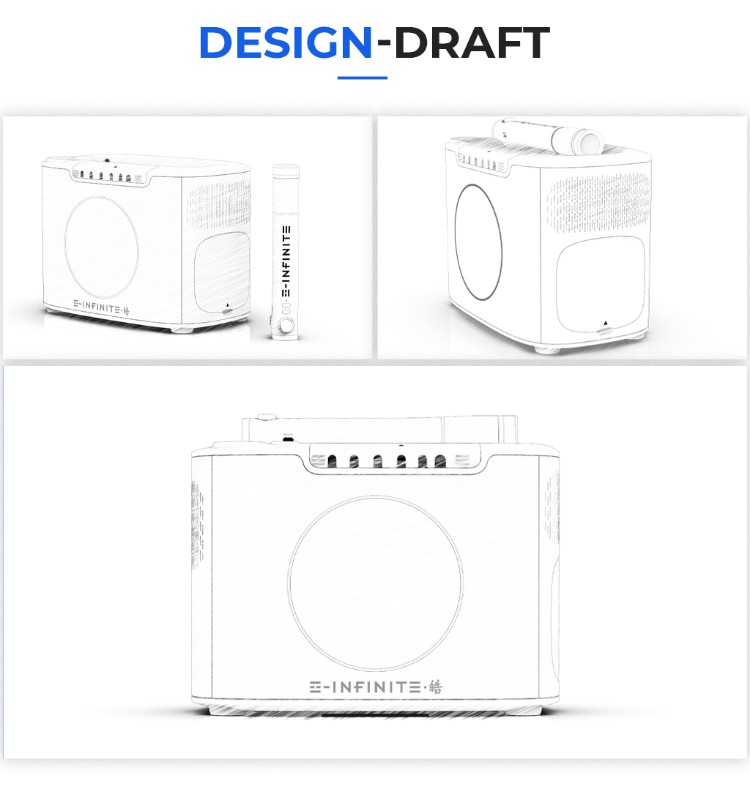 We are a professional team striving to develop innovative products that optimize the way people access sustainable energy and ensure continuous power for outdoor use.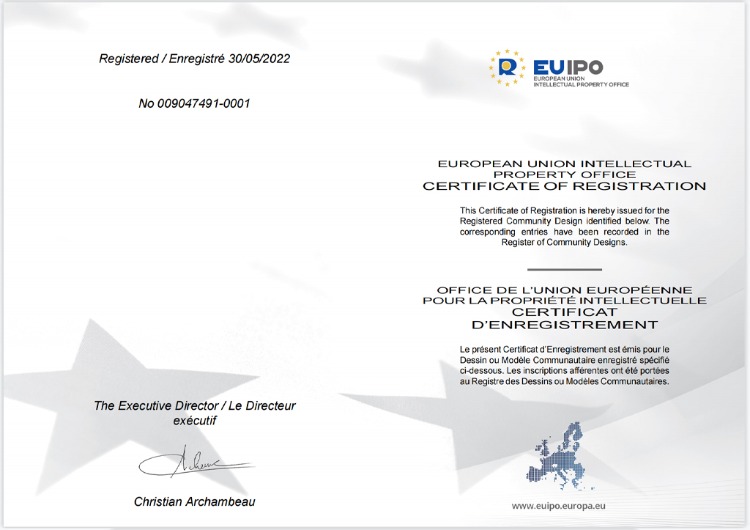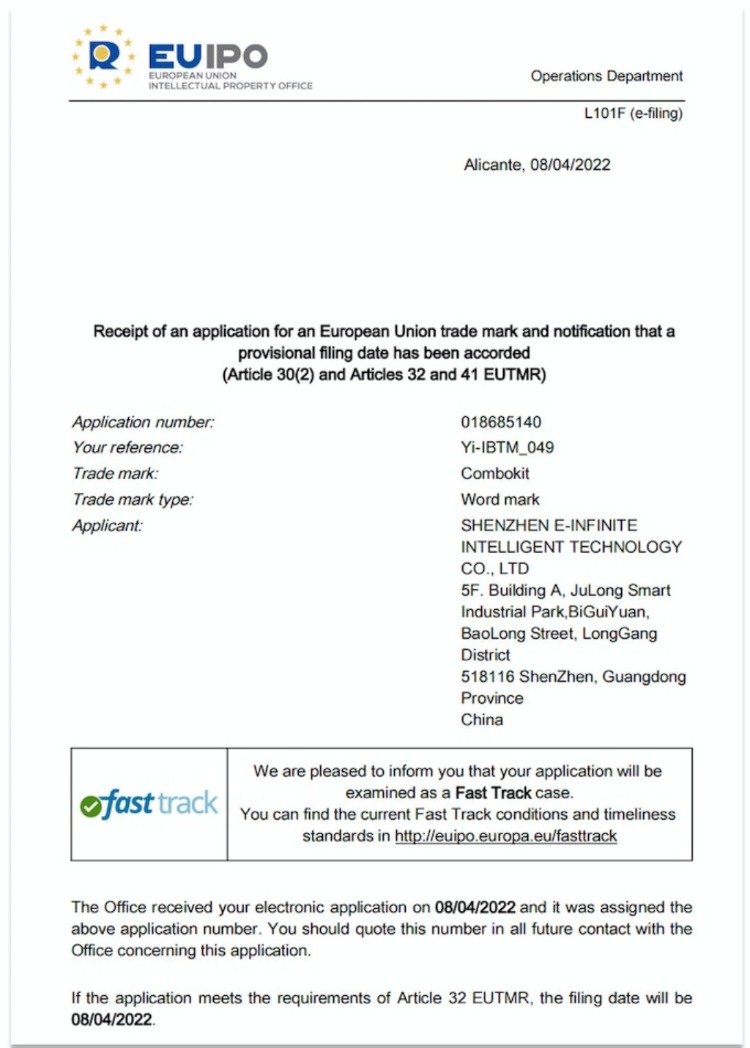 We also received 25 patents, including 9 invention patents,
7 appearance patents and 9 utility model patents,
to guarantee that our products are created with reliable and mature technologies.
Keep your appliances running on the road with COMBOKIT I !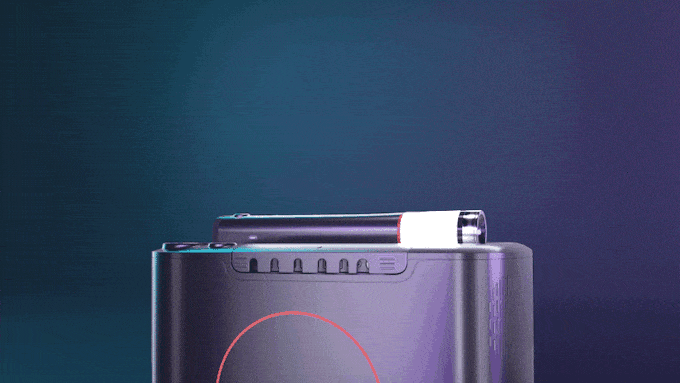 Standard packing list
COMBOKIT I
USB-A cable
Car charging cable
AC- charging cable